Ever saw those beautiful Azure 3D blueprints from Microsoft and wanted to know how to create some yourself? The good news is that everything you need is now available.
We have been used to 2D diagrams and blueprints for several years. Icons and symbols change from time to time but nothing really exciting happened in this field since a long time, until last year... I came across a series of 3D blueprints on Microsoft website and I wanted to create some like this ever since.
Never heard of them... What 3D architecture blueprints?
Ever came across diagrams like this?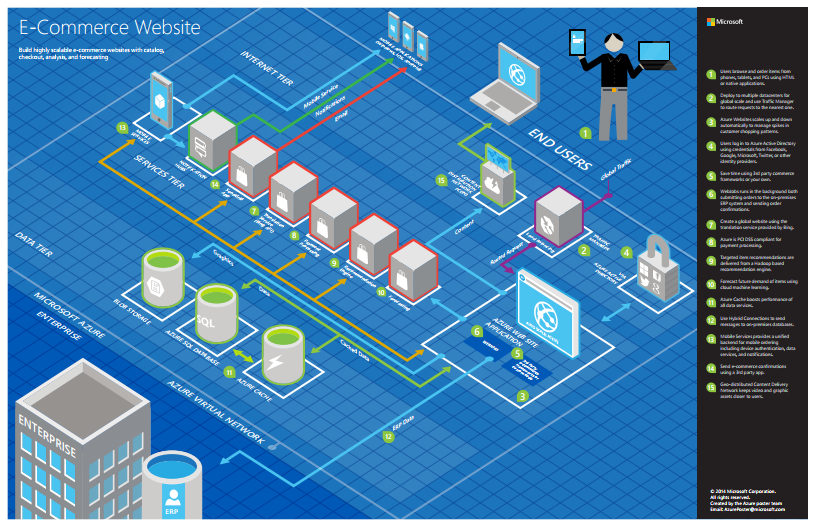 The look is very appealing and produce a WOW effects for sure. Microsoft had a few of them on his website for a while now, you can take a look at them if you didn't have already here.
What you'll need
There is very good training video from Robert Boucher, the one who created the same 3D blueprints you can see on the Microsoft website, that explain how to create them yourself.
With the 3D template, the symbols and the training video, you have everything you need to create yourself beautiful 3D blueprints that will impress your audience!